Above
10

+
bank clients under our coverage
BJB Information, after intensive study on financial application scenarios, gets the integrated display system satisfactorily combined with industry applications and provides one-stop multimedia solutions for customers. By making use of the IoT, cloud computing, intelligent biometrics and image recognition technology, BJB Information has boosted business innovation and upgrade of financial industry image/business display, operation management, data analysis, emergency display, etc. and renders users with complete service support covering solution consulting, solution design, software development, system integration and operation and maintenance.

Data visualization
Smart meeting room
Smart service hall
Digital pavilion
Data visualization
Focusing on the development of big data product systems, BJB Information has developed complete big data platform products such as storage computing, mining analysis and visualization products and aims to provide the most professional big data products and consulting services for financial institutions, governments, enterprises, energy customers and other customers. The Data Visualization Platform of BJB Information can "interpret" and "translate" user data from multiple dimensions covered by data and convert abstract data into 3D visualization charts, thus making data clearer and more intuitive and dazzling!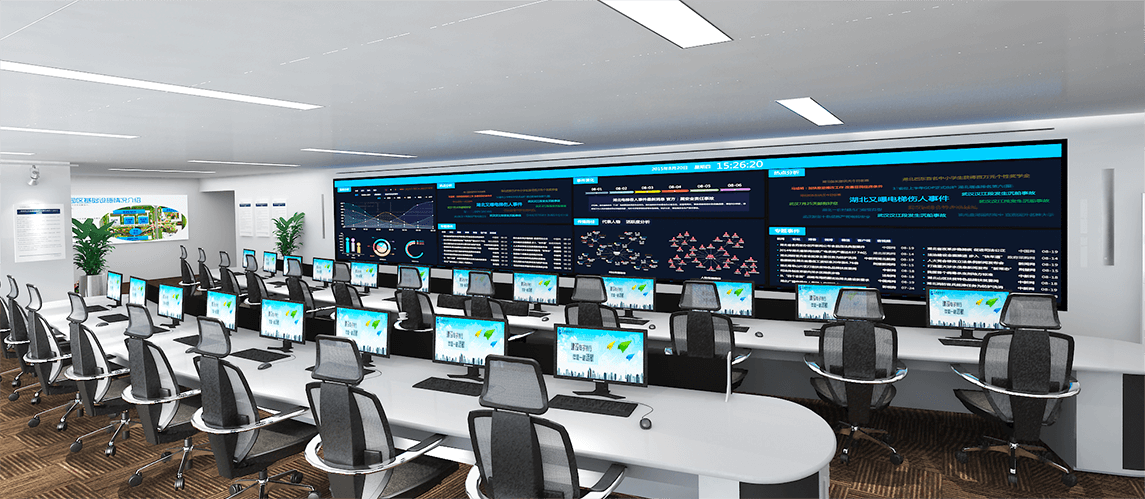 Operation and maintenance / Seat / Central control management
Small pitch LED display wall
Smart meeting room
Meeting rooms of different sizes and functions (report hall, multi-function hall, large conference room, medium conference room, small conference room, etc.) can be equipped with the advanced multimedia display system, professional public address system , intelligent interaction system, information release and sharing system, video meeting system, lighting system and intelligent centralized control system to accommodate excellent overall solutions to various meetings, academic discussions, lectures, reports, press releases, trainings and other activities.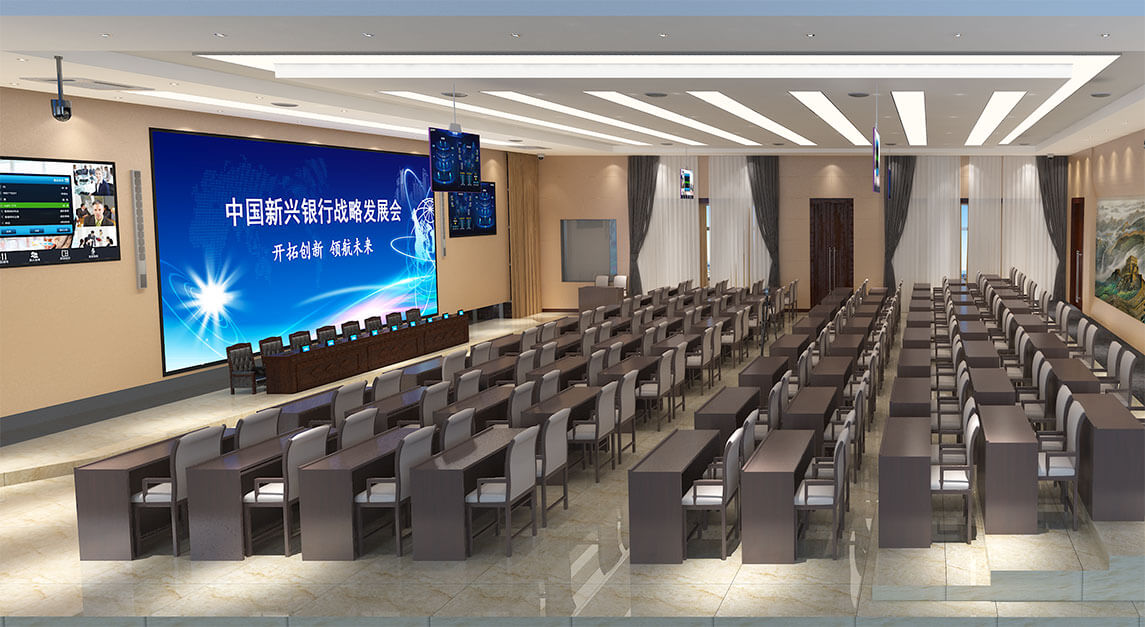 2.Double-sided display (leader return + auxiliary display)
3.98 inch auxiliary display
4.Sound reinforcement system
5.Digital speaking system
6.Video conference camera capture
4.Central control touch screen
5.Intelligent interactive system
8.Video conference camera capture
9.Paperless conference system
Smart service hall
With the significant improvement in customer experience, the service environment and information construction of the business hall are constantly upgrading. As the forefront of the customer experience, the efficient, convenient, intelligent and unique business of the business hall service will become the decisive factor for customers to pursue.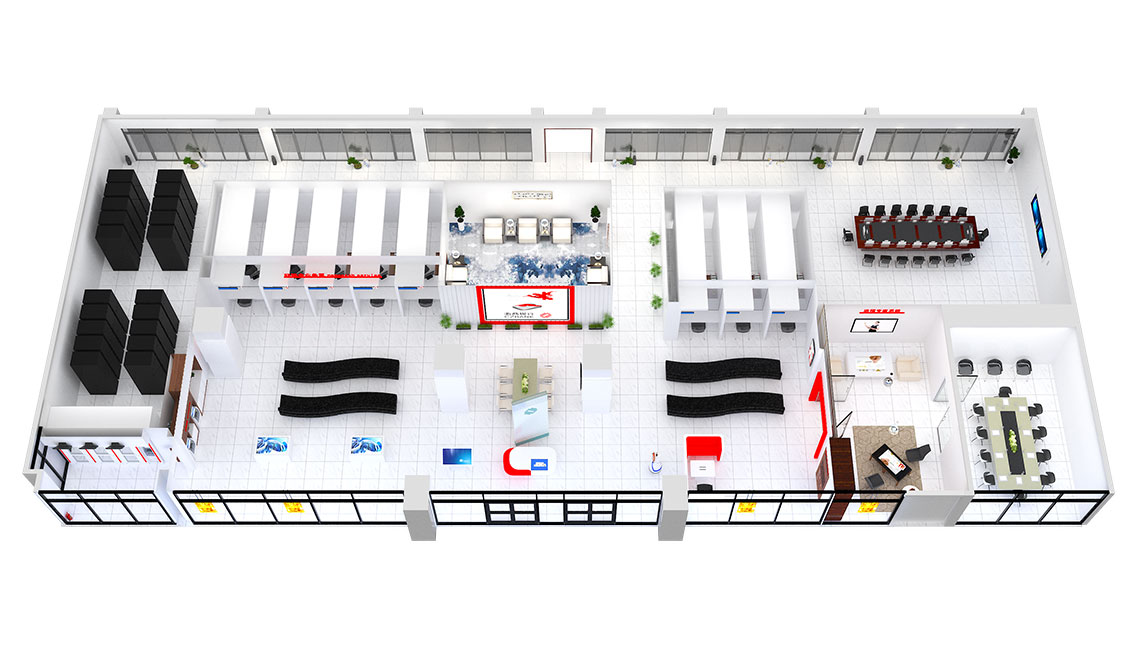 1.Financial information intelligence release
2.Paperless video conference room
3.VIP room (dual screen interaction + information wireless presentation)
4.Double-sided window display
5.Foyer: Robot Guide + Auto Query
6.E-banking, holographic presentation
7.24-hour automated banking
8.Business processing area
Digital pavilion
As an important venue to display brand image, our exhibition hall integrates creative ideas with the most advanced media technologies and manifests the style of an enterprise with more fascinating digital display means to provide the viewers with the most intuitive visual impressions and achieve the best propaganda effects, highlight enterprise culture and services, and increase brand competitiveness.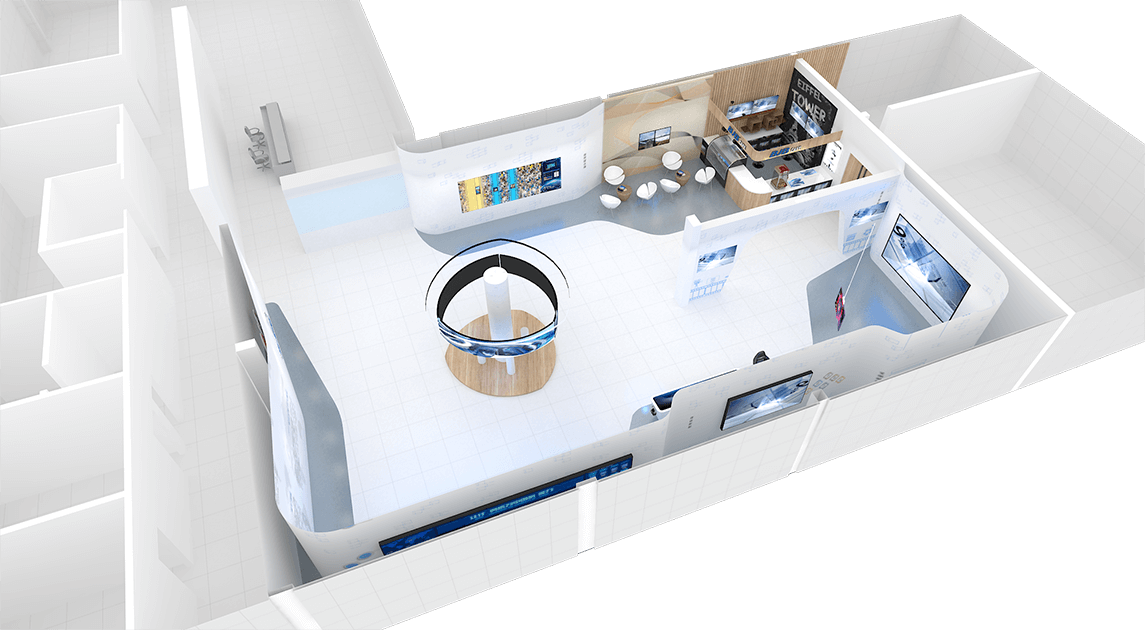 Dreamland Intelligent Interactive Multimedia System
Small pitch LED display (intelligent interactive system)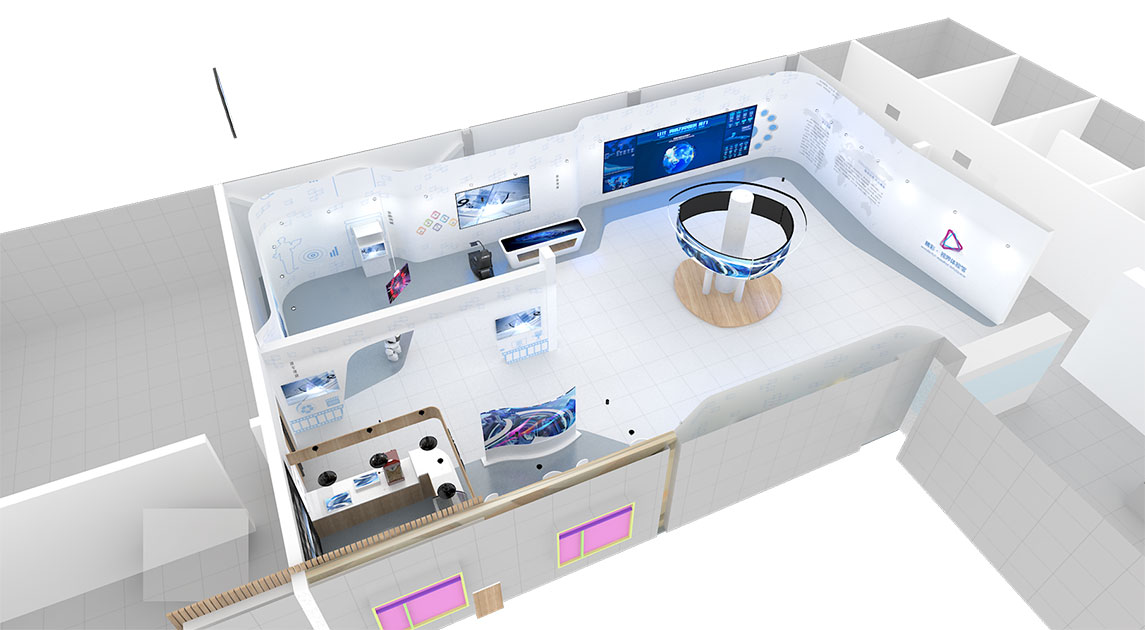 Information release system
Timeline + Financial Big Data