400

+

cinemas under our coverage Approximately2000

+

movie halls
BJB Information possesses complete capabilities in formulating overall solutions, provide one-stop customized services with professional technologies, first-class products and perfect solutions, including projection solution, sound reproduction solution, digital control solution, multimedia interactive display solution, cinema planning and design solution, financing plan and tracking-mode service.
Cinema Solution
Projection solution:In response to the needs of cinemas of different sizes and of high quality projection, BJB Information has grandly launched the all-laser cinema solution, and combines it with advanced ultimate screen solution and 4D seat solution to create visual feasts featuring high definition and brightness, high professional level and comfort degree, and immersive experience.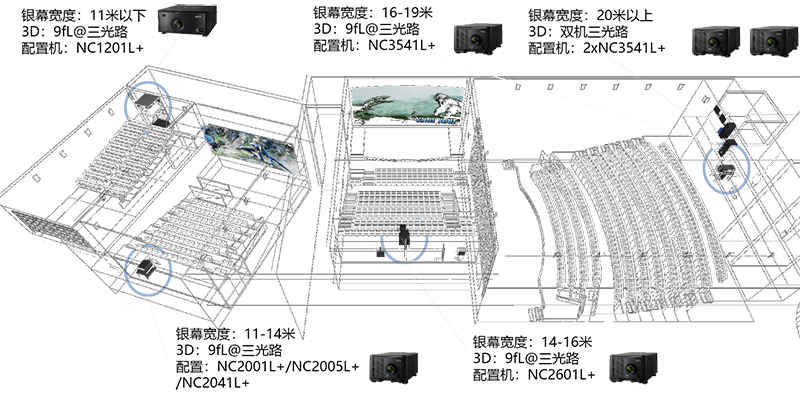 Sound reproduction solution: Dolby Atmos solution features great flexibility and degree of freedom in creation, and high accuracy in sound positioning, and can bring more vivid and natural acoustic enjoyment to highlight the viewing effect.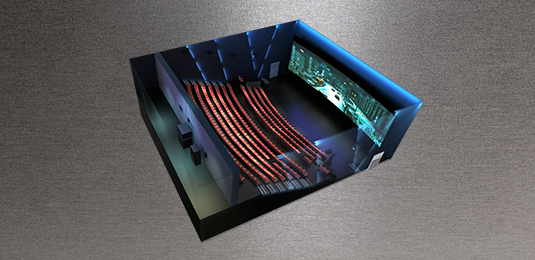 Digital control solution:This solution integrates the centralized management system of cinema chain, cinema management system, and advertisement management system, etc. and can satisfy the needs of projection and equipment management in cinemas, and realize easy projection and remote management to further improve efficiency.
Multimedia interactive display solution: To make full use of fragmented time during the movie viewing and increase the viscosity of movie viewers with the cinema, this solution enables a series of functions, such as multimedia information display, interactive experience, game entertainment, self-service ticketing, goods purchasing, peripheral self-service, which can both provide movie viewers with interactive experiences, improve the cinema's profit and brand promotion.
Cinema planning and construction solution: We analyze the cinema construction needs based on the data about movie viewers and provide customized cinema design solutions to increase the competitiveness of a cinema.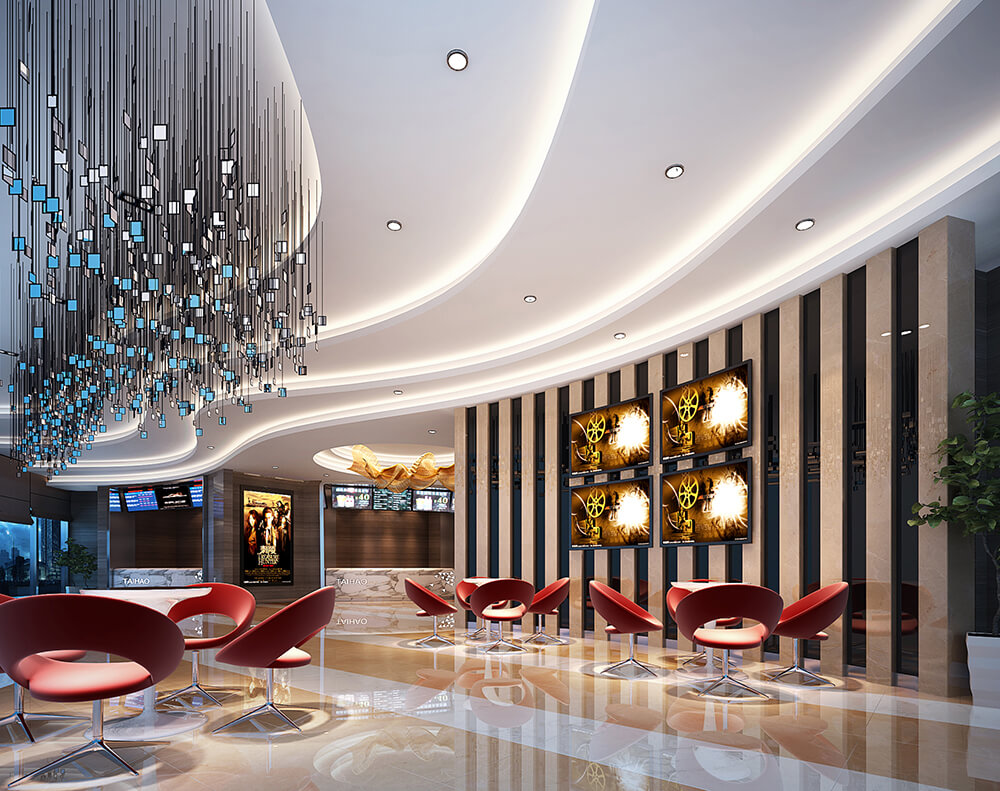 Standardized design
personality Chemical design
Financing solution: BJB Information provides clients with a variety of financing solutions, including finance leasing solution, whole leasing solution, laser light source leasing and installment solution, and flexible solutions to solve funding problems of users.
Tracking-mode service: We provide users with demand analysis, design planning, and construction-operation-maintenance one-stop service, and impress users with speedy, professional, standardized and attentive services.