50

+

Universities and colleges under our coverage
In the field of education, BJB Information has successfully developed self-owned BJB products and intelligent campus audio and video integration solutions, enabling the improvement of education quality and environment. Meanwhile, BJB Information has integrated perfectly the AR/VR technologies with BJB intelligent education and teaching and rolled out standardized VR extrasensory series products in order to create leading VR education solutions and increase the vividness and interestingness of teaching content.
VR education solution
VR Extrasensory Classroom
VR Extrasensory Classroom gets rid of the time and space limitations of classroom learning by making use of AR/VR and visualizes abstract knowledge through VR immersive experience, thus enabling students to concentrate on learning and improve learning efficiency. The platform offers a variety of courses in close line with China's National Curriculum including mathematics, language, geography, biology, physics, chemistry and science and also presents popular science contents including campus safety, red classics education and aviation.

VR Extrasensory Learning Machine
The VR Extrasensory Learning Machine is set with 80 excellent courses, including popular science courses and subject courses and suitable for various scenes. Students can choose desired courses according to their hobbies and needs and enjoy study at any time and place.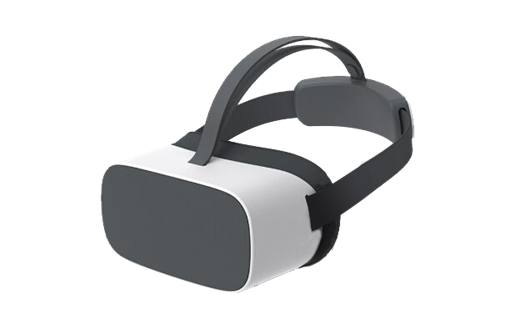 VR Extrasensory Learning Corner
The VR Extrasensory Learning Corner is composed of VR head-mounted display device, learning corner integrated machine hardware and VR software contents and can realize virtual campus display, campus information release and VR course learning, including popular science knowledge, subject integration and knowledge extension, representing a more advanced and diverse learning means for students and teachers.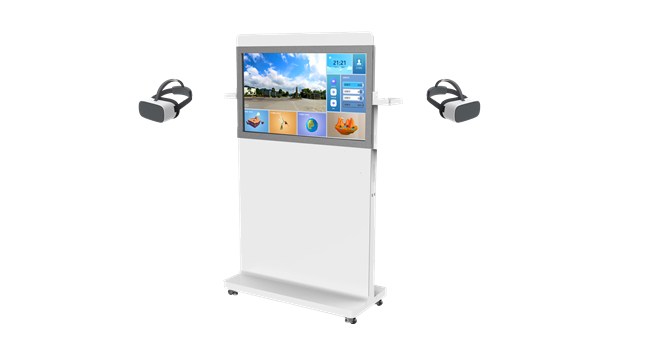 VR Customized Products
Customized VR development includes VR safety education, VR panoramic shooting, VR practical training laboratory and VR maker in an attempt to create innovative practical training and experiment means, get rid of traditional training and experiment dangers, present campus culture and scenes in a full and dimensional manner, improve the creativity and imagination of teachers and students and provide more teaching forms.